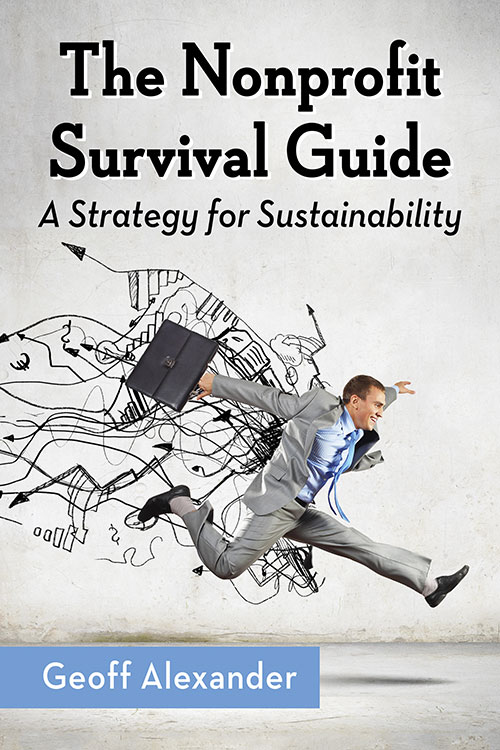 The Nonprofit Survival Guide: A Strategy for Sustainability
(McFarland & Company), published June, 2015
Whether youíre directing or working for a nonprofit organization, or founding a new one, youíll need to make it sustainable in these tough economic times.
There are an estimated 975,000 nonprofit organizations in the United States, all vying for funding from an ever-diminishing pool of resources. This book shows you how to make your nonprofit organization successful and sustainable, regardless of whether you are successful in obtaining grants.
You will learn how to obtain space, equipment, and tools for nothing (or next to nothing), limit insurance and legal costs, and use volunteers and keynote programs to make your nonprofit successful, lean, and sustainable. You will be able to legally initiate and file the paperwork to found an organization by using this book and its checklists, and create a master assets and inventory document that will keep your directors, officers, and volunteers up to date on everything you own and rent, including internet and social media resources. This book is loaded with realistic, doable, hands-on material that will save your organization significant amounts of money each year and prevent you from making mistakes that have caused numerous non-sustainable nonprofits to falter or fail. And many do. The information youíll find here will help to ensure that your organization isnít one of them.